Watch Your Language: 7 Ways to Avoid Reputation-killing Exaggeration
---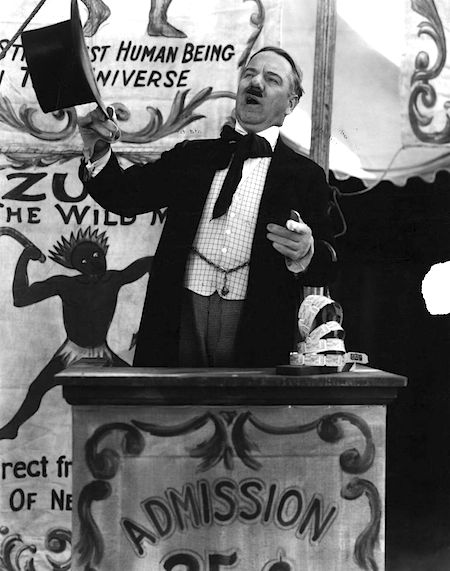 The foundation of successful communication is clear writing.  If you want your message to get across and be taken seriously you need to be clear.
Some people believe that in order to gain attention, their story needs to be BIG and that leads to exaggeration.
One year at CTV Vancouver, we were major offenders ourselves.   We had to ban the term "parent's worst nightmare" because we used it so often on our newscasts.  It had become lazy shorthand for almost every story involving a child.  A child's serious life threatening illness was a parent's worst nightmare.  A child being bullied was also a parent's worst nightmare.  So too were a murdered child, injured child, a missing child, even a close call involving a child.  It was unnecessary hype which detracted from the news rather than enhancing it.  Our news had become a parent's worst nightmare.
You see this phenomenon in other storytelling.  I had a chuckle recently when the price of oil rose by about three dollars overnight and business writers said it had "skyrocketed,""soared," or "surged" higher.
The writers might defend themselves by saying a  seven per cent overnight move in oil prices, albeit temporary,  is a big move, but in saying so it lacked context.  It ignored the fall that preceded it.  By having a narrow focus on just a few hours, the writers looked foolish to anyone with even a rudimentary knowledge of the oil market.
Imagine you are watching a movie where actor Jackie Chan jumps off a 107 foot tall building.  I like Jackie Chan; he does all his own stunts and has the bruises to show for it.  At the 45 foot mark Jackie hits an awning and bounces up about three feet.  Would movie goers gasp and say "look at him skyrocket! Wow Jackie is soaring!"?  I think not.
Oil had fallen from a high of $107 in the summer to about $45 before thisskyrocketing, soaring, surging move happened.  That's the proper context.
Here are seven ways to avoid similar news release exaggeration, that makes you and your company look silly:
Never forget the context. Context is important and relates not only to you but also to your community and sector in which you operate.  So for example, your "best year ever" may be true, but if your competitors have grown twice as fast as you, you might want to focus on something else—like innovation or new product development.
Don't be lazy; be creative. Clichés such as "parent's worst nightmare" are a crutch.  Don't use what you used last time by default.   Take the time to be creative and get it right.
Be specific. If it's your best year ever, what is the measure?  Sales, sales growth, staff growth, profit, happy customers?
The headline needs to match the story. The headline at the top of the news release needs to be supported by the words below.  A critical error is using a jaw-dropping headline which isn't supported by the facts.  It causes media blood pressure to shoot up with excitement and they get let down by the content.  A disappointed assignment editor will kill your future story opportunities.
Stick to what you know and can prove. Facts are important.  Media will want proof and if you can't prove what you are saying then a positive event can turn negative in a hurry.  Media are like sharks, when they smell blood in the water a feeding frenzy begins.  Don't believe me?  Ask a media person.  Feeding frenzy is a news media term not limited to the Nature Channel.
Tell your best unique story. If everyone in your industry is telling the same story, highlight what makes your story unique.  If you can't think of anything fresh, neither will the media.
Be flexible. If it's a busy news day, your story is not getting on.  It means your plans need to be flexible.  If breaking news has made your story no longer relevant for that day, make yourself available tomorrow.  Show you understand the needs of the media and it will pay off down the road.  Don't get mad that your story was bumped, even if the media cancelled an interview at the last second; get your story out there the next day instead.
One final thought.  Every time you interact with the media you are making an impression, even when the media decides not to run your story.  A good impression means you will get a fair hearing next time while a bad impression closes that door, sometimes forever.