Peak a Finalist in 2014 Ragan PR Awards
---
For the second year in a row, we've been named as a finalist for the best health/fitness program in Ragan's 2014 Employee Communications Awards!
The International Ragan Communicationsawards accept entries from across the globe. From an abundance of top-tier entries, Peak's was chosen by the judges to be one of six finalists.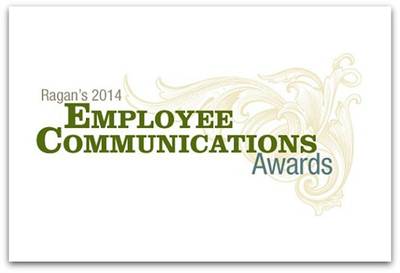 For that reason, we're proud to even be recognized. The award winners are to be announced in late March – consider our fingers crossed until then (all positive vibes appreciated)!
As proud as we are about being chosen as a finalist, it's the actual program itself that we want to boast about.
Health and fitness is a huge priority here at Peak. Maybe it's due to the fact that most of us are natural fitness fanatics and health enthusiasts… or the company breeds them – either way, keeping fit is a huge part of our daily culture.
Why workplace fitness?
Speaking as one of those fitness fanatics, incorporating daily fitness and overall wellness is essential to productivity and contentment in the workplace. It's one of those 'oh I know it's important, but I don't have time' components that unfortunately aren't made to be a priority for many companies. But, for those companies who do, and especially those who incorporate health and wellness as part of their culture, they reap many benefits.
Here are a few:
Healthy employees will be more productive and cost employers less in absenteeism and sickness costs (reference: The Globe and Mail).
Fitness encourages group participation which helps employees build relationships with one another. A more connected team results in a more productive one.
Employees participating in health programs are three times more likely to be engaged in and satisfied with their jobs (reference: a 2013 Keas employee happiness study).
Fitness helps reduce stress and mental-health related issues in the workplace.
Worried about the cost-benefit for increasing health and fitness programs for your employees? Check out this article on 11 low-cost ways to keep your team healthyfrom Entrepreneur.com (now you have no excuse).
Whether you have fun fitness challenges at work, provide your employees with gym passes or have an employee health plan, you are making your employees happy and healthy and cutting costs related to your bottom line – sounds like a healthy business model to me.
No related posts