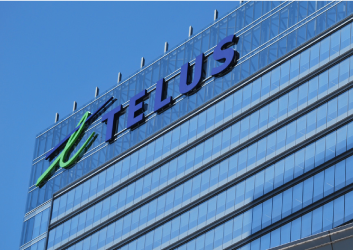 Client
Telus International
Service Tags
Client Objective
TELUS International is a global provider of customer service and contact centre outsourcing solutions. TELUS International has partnered with Peak since 2010 to increase its brand awareness in the trade and business media.
Campaign
Peak created a staged media relations and social media campaign for TELUS International, to position the company as a customer service outsourcing expert and thought leader.
Peak targeted top tier US and UK media including business, contact centre and outsourcing publications, as well as trade titles for consumer electronics, financial, telco, utilities and retail. Publications in Europe, Australia and New Zealand were a secondary focus.
To achieve coverage, Peak pitched feature ideas, profile opportunities and opinion pieces, and pursued editorial calendar opportunities.
Peak also developed a publicity strategy for each whitepaper released by TELUS International, in addition to capitalizing on the company's speaker program by arranging journalist briefings on-site at global events.
The campaign's social media component enhanced TELUS International's brand on blog collectives, Twitter, LinkedIn, Delicious, YouTube, Facebook and Google+.
Key Results
In 2013 alone, we achieved the following:
50+ pieces of earned and owned coverage in top tier trade publications – online and print
Coverage included placement on Forbes.com, Fast Company, Financial Times, Internet Retailer and Globe and Mail
Owned blog posts secured in The Social Customer, The Customer Collective and Social Media Today
37 per cent increase in Twitter followers
80 per cent increase in LinkedIn connections
Coverage In the Media